Featured news
Energy news
Tata Power Solar launches an extensive residential rooftop solution in Mumbai
Tata Power Solar, India's largest solar energy company and a Tata Power subsidiary, today launched a complete residential rooftop solution in Mumbai....
---
ExxonMobil's Breakthrough launches the Mobil SHC™ Elite Technology.
ExxonMobil's Breakthrough Mobil SHC™ Elite Technology Delivers 12x the Oil Life of Mineral-Based Lubricants.
...
---
Photonsolar takes a giant stride in providing green energy solution to IKEA in India
Photon Energy Systems (Photonsolar), one of India's leading manufacturer of renewable energy systems and solutions, announced the commissioning of IKEA's first store 800kWp rooftop solar p...
---
Intimation for Pre-bid meeting: Setting up of 750 Solar PV projects in Rajasthan
Intimation for Pre-bid meeting: Setting up of 750 Solar PV projects in Rajasthan...
---
CLP India and Suzlon enter partnership for two solar projects of 50 MW and 20 MW in Maharashtra
CLP India, one of the largest foreign investors in the Indian power sector, and Suzlon, India's largest renewable energy solutions provider,today announced a joint venture for two solar projects...
---
ensibo adopts QOS Energy's innovative O&M software to streamline management of 120 MW PV
ensibo, a German-based solar O&M service provider, has chosen QOS Energy's Qantum® software to streamline the management of the 120 MW solar PV portfolio under its care. Qantum® is a...
---
ABB CEO meets India's PM Modi, discusses e-mobility, renewables and energy efficiency
ABB CEO Ulrich Spiesshofer met India's Prime Minister, Narendra Modi, in New Delhi after the first day of the MOVE Summit on 7th September....
---
India Ratings and Research - Higher Thermal Generation Continues to Meet Increased Demand
India Ratings and Research (Ind-Ra) has published the August 2018 edition of its credit news digest on India's power sector. The report highlights the trends in the power sector, with a focus on...
---
Articles
Power Ministry Updates
The article collates the updates and announcement from India's Ministry of Power....


Energetica India
---
Vision to Action : RE in India is walking the talk
It is safe to say the Indian renewable energy sector is the second most attractive renewable energy market in the world. It is expected twenty years from now by the year 2040, around 54 per cent of th...


Mr. Sanjith Sadanand Shetty
---
Events
Municipalika - 15th edition of Smart & Sustainable City Solutions
Date: 2018-09-19
Venue: Bombay Exhibition Centre, Goregaon East, Mumbai, India, MUMBAI ( India);
---
Date: 2018-09-18
Venue: India Expo Centre, Greater Noida, India, Greater Noida ( India);
---
Interviews
Energetica India catches up with Mr.ShankarKarnik, GM, Industrial, ExxonMobil Lubricants.
Mr.ShankarKarnik - General Manager Industrial (ExxonMobil Lubricants Private Limited)
---
Mr. Donald Leo, Managing Director, Asia South, Jinko Solar speaks with Energetica India.
Mr. Donald Leo - Managing Director, Asia South (Jinko Solar)
---
PREMIUM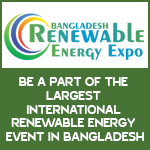 This message and any attachments are confidential and privileged and intented for the use of the addressee only. If you have received this communication in error, please notify the sender by replay e-mail and delete this message from your system. Please note that Internet e-mail guarantees neither the confidentiality nor the proper receipt of the message sent. The data deriving from our correspondence with you are included in a file of OMNIMEDIA, S.L. which exclusive purpose is to manage the communications of the company; under the understanding that, in maintaining said correspondence, you authorize the treatment of such data for the mentioned purpose. You are entitled to exercise your rights of access, rectification, cancellation and opposition by addressing such written application to address C/ ROSA DE LIMA, 1 BIS 104 EDIFICIO ALBA de LA MATAS (28290 - MADRID) enclosing your NIF or identifying document photocopies of.
Unsuscribe click here