Featured news
Locus Energy Releases M-100 Lite

Locus Energy, a solar monitoring services and data analytics platform provider, recently launched the LGATE M-100 Lite - a smart datalogger focused on the fast booming rooftop solar market in India an...

Domestic Solar Power Industry.

Solar tariffs in India saw the lowest ever level of Rs.2.44 per unit in reverse auctions carried out by Solar Energy Corporation of India (SECI) in May 2017 for 200 MW and again twice in July, 2018, f...

Energy news
Satin Creditcare aims to empower more than 250 million off-grid Indians with solar solutions.
Satin Creditcare Network Limited ("SCNL"), the second largest microfinance company in the country, has been leveraging its strong presence at the grassroot level to provide affordable and ...
---
Orange Plus LED introduces its 'Customized Suspended Linear Lights' solutions
Orange Plus, India's fastest growing LED brand introduces the new generation of custom LED Lights - 'Suspended Linear Lights' customized as per the requirements....
---
Power Electronic Fuse from STMicroelectronics Integrates Value-Added Features for safety.
Sustaining up to 4A continuous current over a wide operating input-voltage range of 8V to 48V, with low insertion loss thanks to its integrated low-RDS(ON) VIPower™ MOSFET, the STEF01 programmab...
---
Trina Solar provides 167MW of PV modules to Europe´s largest PV project
Trina Solar Limited ("Trina Solar" or the "Company"), a leading total solutions provider for solar energy, today announced that the photovoltaic (PV) manufacturer will provide 167M...
---
RFB for 160 mw solar-wind hybrid power plant with bess including 10 years plant O&M in AP state
RFB for 160 mw solar-wind hybrid power plant with bess including 10 years plant O&M at Ramagiri, Anantapur district, Andhra Pradesh, India....
---
National Energy Storage Mission
In February 2018, an Expert Committee under the chairpersonship of Secretary, Ministry of New and Renewable Energy, with representatives from relevant Ministries, industry associations, research insti...
---
Articles
IEX celebrates first successful decade of operations
Presently, the exchange has 6000+ participants registered across electricity, REC and ESCert segments comprising distribution utilities, generators, large consumers and several renewable energy genera...


Energetica India
---
Women Power
Energetica India highlights only some of the well-known women in India's energy sector in an attempt to recognise women power in the industry....


Energetica India
---
WIND INDUSTRY ExxonMobil Lubricants for Wind Industry
For more than 150 years, ExxonMobil has delivered an extensive range of leading technical services to help customers optimize their maintenance programs, enhance equipment performance and ensure safet...


Energetica India
---
Events
Date: 2018-11-01
Venue: Bombay Exhibition Centre, Goregoan East, Mumbai (India), Mumbai ( India);
---
Date: 2018-09-18
Venue: India Expo Centre, Greater Noida, India, Greater Noida ( India);
---
9th World Renewable Energy Technology Congress & Expo 2018
Date: 2018-08-21
Venue: Pravasi Bhartiya Kendra, Chanakyapuri, New Delhi, India, Delhi ( India);
---
Interviews
Energetica India catches up with Ms.Sweety Arya ,Marketing Manager, Ningbo Ginlong Technologies
Sweety Arya - Marketing Manager-India (Ningbo Ginlong Technologies)
---
PREMIUM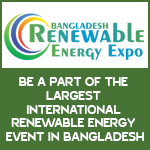 This message and any attachments are confidential and privileged and intented for the use of the addressee only. If you have received this communication in error, please notify the sender by replay e-mail and delete this message from your system. Please note that Internet e-mail guarantees neither the confidentiality nor the proper receipt of the message sent. The data deriving from our correspondence with you are included in a file of OMNIMEDIA, S.L. which exclusive purpose is to manage the communications of the company; under the understanding that, in maintaining said correspondence, you authorize the treatment of such data for the mentioned purpose. You are entitled to exercise your rights of access, rectification, cancellation and opposition by addressing such written application to address C/ ROSA DE LIMA, 1 BIS 104 EDIFICIO ALBA de LA MATAS (28290 - MADRID) enclosing your NIF or identifying document photocopies of.
Unsuscribe click here