Featured news
Domestic Solar Power Industry.

Solar tariffs in India saw the lowest ever level of Rs.2.44 per unit in reverse auctions carried out by Solar Energy Corporation of India (SECI) in May 2017 for 200 MW and again twice in July, 2018, f...

Energy news
REC Group H1 2018 Solar Market Insight Report: End-to-end Operational Excellence.
REC Group, the leading European brand for solar photovoltaic (PV) panels, demonstrated its operational excellence along its full integrated value chain, as evidenced by the Solar Market Insight Report...
---
National Energy Storage Mission
In February 2018, an Expert Committee under the chairpersonship of Secretary, Ministry of New and Renewable Energy, with representatives from relevant Ministries, industry associations, research insti...
---
Amendment in National Wind-Solar Hybrid Policy - MNRE
Amendment in National Wind-Solar Hybrid Policy - MNRE...
---
Green Investment Group acquires Conergy solar team and portfolio.
Green Investment Group (GIG), Macquarie Capital's global green investment platform, today announced the acquisition of a significant solar development portfolio from Conergy Asia & ME (&ldqu...
---
CenturyPly manufacturing units become Solar Powered
In a bid to resonate its commitment towards innovation and social responsibility, CenturyPly, the leading solar enthusiast in the private sector, announced the installation of solar panels at the comp...
---
Sungrow India Accelerates Growth with Opening of New Office In Kolkata.
Sungrow India Accelerates Growth with Opening of New Office In Kolkata (East Region) & Organized Technical Seminar....
---
WELTEC Group Takes Over 2.2-MW Biogas Plant in North Germany.
As of 1 August 2018, Nordmethan GmbH, a company of the WELTEC BIOPOWER Group, has taken over an insolvent biogas plant in Südergellersen, Lower Saxony. The German specialist for the development a...
---
ANDRITZ to deliver new low-head hydropower plant to Vietnam.
International technology Group ANDRITZ has received an order from Pac Ma Hydropower Joint-Stock Company for the supply, supervision, and commissioning of electro-mechanical equipment for the Pac Ma hy...
---
4th International Off-Grid Renewable Energy Conference, October 31 - November 1, 2018
The fourth edition of the International Off-grid Renewable Energy Conference and Exhibition (IOREC) will take place in Singapore, on 31 October - 1 November 2018, as a co-located event with the Asia C...
---
Articles
WIND INDUSTRY ExxonMobil Lubricants for Wind Industry
For more than 150 years, ExxonMobil has delivered an extensive range of leading technical services to help customers optimize their maintenance programs, enhance equipment performance and ensure safet...


Energetica India
---
Enter Solar Industry: Error 404, Recycling not found!
In view of high renewable deployment, it is time for India to think about a circular economy that can reduce stress on critical materials, and support climate change mitigation efforts. An efficient r...


Vishu Mishra and Dr.Parveen Kumar, TheCenter for Study of Science, Technology and Policy (CSTEP).
---
How to Turn Your Datacenter Green?
The datacenter should have energy efficient equipment which translate into not only cost saving but also results in high performance, facilitating the ability to pinpoint areas of opportunity and demo...


Mr. Ravi Raj,Brand Head, Director Sales & Support, NetRack
---
Events
Date: 2018-11-01
Venue: Bombay Exhibition Centre, Goregoan East, Mumbai (India), Mumbai ( India);
---
Date: 2018-09-18
Venue: India Expo Centre, Greater Noida, India, Greater Noida ( India);
---
9th World Renewable Energy Technology Congress & Expo 2018
Date: 2018-08-21
Venue: Pravasi Bhartiya Kendra, Chanakyapuri, New Delhi, India, Delhi ( India);
---
Interviews
Energetica India catches up with Ms.Sweety Arya ,Marketing Manager, Ningbo Ginlong Technologies
Sweety Arya - Marketing Manager-India (Ningbo Ginlong Technologies)
---
PREMIUM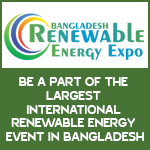 This message and any attachments are confidential and privileged and intented for the use of the addressee only. If you have received this communication in error, please notify the sender by replay e-mail and delete this message from your system. Please note that Internet e-mail guarantees neither the confidentiality nor the proper receipt of the message sent. The data deriving from our correspondence with you are included in a file of OMNIMEDIA, S.L. which exclusive purpose is to manage the communications of the company; under the understanding that, in maintaining said correspondence, you authorize the treatment of such data for the mentioned purpose. You are entitled to exercise your rights of access, rectification, cancellation and opposition by addressing such written application to address C/ ROSA DE LIMA, 1 BIS 104 EDIFICIO ALBA de LA MATAS (28290 - MADRID) enclosing your NIF or identifying document photocopies of.
Unsuscribe click here