Featured news
BNEF: Solar energy investment set to fall in 2018.

A mixed picture for global clean energy investment in 2018 is emerging, with dollar investment in solar under pressure while commitments to wind power and energy smart technologies such as electric ve...

Energy news
SECI announces reschecule of pre-bid meeting for 2500MW tenders for Wind Power Projects
Rescheduling Of Pre-Bid Meeting For Tenders For 2500 MW ISTS-Connected Wind Power Projects (Tranche-VI) - SECI....
---
Azure Power Wins Largest Capacity (600MWs) under India's Largest Solar Auction.
Azure Power one of India's leading independent solar power producers, announced it has won a 600 megawatt (MW) solar power project through an auction conducted by Solar Energy Corporation of Ind...
---
IRENA to Highlight Key Role of Renewables to Realisation of SDGs at UN HLPF.
The International Renewable Energy Agency (IRENA) will highlight the central contribution renewables make to sustainable development and the substantial, cross-sectoral socioeconomic benefits of energ...
---
Amity University adopts onsite Solar of 1.8 MW capacity in partnership with CleanMax Solar.
Amity University, one of the top private universities in the country which enjoys a strong tradition of excellence in innovation, has adopted onsite solar power in association with CleanMax Solar, In...
---
NISE- Tender Document for Advanced PV characterization laboratory on Turnkey basis in Haryana.
NISE invites Tender Document for Planning, Design, Development, Supply, Execution and Commissioning of Class 100K Clean Room for Advanced PV characterization laboratory on Turnkey basis at National In...
---
STMicroelectronics Off-Line Converters for 5-30V Power Supplies enhance efficiency.
STMicroelectronics' Off-Line Converters for 5-30V Power Supplies Enhance Ruggedness, Efficiency, and Flexibility. The VIPer11 off-line converter with embedded 800V avalanche-rugged MOSFET from S...
---
Rewa Ultra Mega Solar Project Starts Producing Power.
Rewa Ultra Mega Solar Limited (RUMS), today announced that power supply from the Rewa Solar Power Project has commenced from midnight of July 6, 2018....
---
ABB partners with IIT Roorkee to drive smart power distribution.
ABB (India Limited) has signed a memorandum of understanding with the Indian Institute of Technology Roorkee (IITR) for technical cooperation to construct an operational smart electricity distribution...
---
Articles
Renewable Energy Investments in 2017
The Indian numbers show investment oscillating in the $6-14 billion range since 2010 – still not reaching the sort of levels that would be required for that country to meet Prime Minister Narend...


Report from The Frankfurt School-UNEP Collaborating Centre And Bloomberg New Energy Finance.
---
Investment Trends
Total Corporate Funding In The Solar Sector Comes To $2 Billion In Q1 2018. Battery Storage companies secured $714 million; Smart Grid companies brought in $422 million; and Energy Efficiency compani...


Mercom Report
---
Events
Date: 2018-09-18
Venue: India Expo Centre, Greater Noida, India, Greater Noida ( India);
---
Date: 2018-07-10
Venue: Moscone Center West Hall, San Francisco ( USA);
---
Interviews
Mr. Donald Leo, Managing Director, Asia South, Jinko Solar speaks with Energetica India.
Mr. Donald Leo - Managing Director, Asia South (Jinko Solar)
---
PREMIUM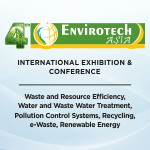 This message and any attachments are confidential and privileged and intented for the use of the addressee only. If you have received this communication in error, please notify the sender by replay e-mail and delete this message from your system. Please note that Internet e-mail guarantees neither the confidentiality nor the proper receipt of the message sent. The data deriving from our correspondence with you are included in a file of OMNIMEDIA, S.L. which exclusive purpose is to manage the communications of the company; under the understanding that, in maintaining said correspondence, you authorize the treatment of such data for the mentioned purpose. You are entitled to exercise your rights of access, rectification, cancellation and opposition by addressing such written application to address C/ ROSA DE LIMA, 1 BIS 104 EDIFICIO ALBA de LA MATAS (28290 - MADRID) enclosing your NIF or identifying document photocopies of.
Unsuscribe click here