Featured news
Energy news
Tata Power Renewable Energy Limited commissions 100 MW Solar Capacity in Anthapuramu Solar Park
Tata Power Renewable Energy Limited commissions 100 MW Solar Capacity in Anthapuramu Solar Park, Andhra Pradesh....
---
IESA and IEEMA to conduct 2nd Masterclass on advanced energy storage manufacturing in India.
Energy storage technologies have huge potential to significantly contribute to the transformation of Indian electric grid towards a greener, resilient and reliable grid within next decade. 2nd MASTERC...
---
Fortum won the right to build 250 MW solar power plant in India.
Fortum won the right from Karnataka Renewable Energy Development Ltd. to build a 250 megawatt (MW) solar power plant in Pavagada solar park in Tumkur district, Karnataka, India. Commissioning of the p...
---
MPUVN hosts Business Meet in Bhopal on solar PV and CST for industrial applications.
Madhya Pradesh Urja Vikas Nigam Limited (MPUVNL) and Madhya Pradesh Trade and Investment Facilitation Corporation Ltd. (MP TRIFAC), today organized a Business Meet on Concentrated Solar Thermal Techno...
---
SECI calls 2nd pre-bid meeting for selection of solar power developers for Solar plant set up.
Second pre-bid meeting : Selection of solar power developers for setting up of 5GW (per annum) solar manufacturing plant linked with power purchase agreements (PPAS) for solar pv power plant....
---
GRIHA inaugurates 8th Regional Summit in Mumbai.
GRIHA inaugurates 8th Regional Summit in Mumbai, aims to build core competencies in the state and Urban Local Bodies.
* GRIHA Council signs MoU with Public Works Department, Government of Mahar...
---
Yingli is Outstanding in the PV Module Reliability Scorecard of DNV GL for the Fourth Time.
DNV GL is a global quality assurance and risk management company, which provides the well-known test and advisory services for the energy value chain, including renewable energy and energy efficiency....
---
Articles
India's Hydro Power so far and some interesting case studies from Hydro power producers in India.
Power is one of the most critical components of infrastructure crucial for the economic growth and welfare of nations. The existence and development of adequate infrastructure is essential for sustain...


Energetica India
---
Vision to Action : RE in India is walking the talk
It is safe to say the Indian renewable energy sector is the second most attractive renewable energy market in the world. It is expected twenty years from now by the year 2040, around 54 per cent of th...


Mr. Sanjith Sadanand Shetty
---
The Global Off-Grid Solar Market
In 2017, the global off-grid solar (OGS) sector is providing improved electricity access to estimated 73 million households, or over 360 million people, thus transforming lives that were previously re...


Report from the World Bank through its Lighting Global Program
---
Events
Date: 2018-09-18
Venue: India Expo Centre, Greater Noida, India, Greater Noida ( India);
---
Date: 2018-07-10
Venue: Moscone Center West Hall, San Francisco ( USA);
---
Interviews
Energetica India catches up with Mr. Mr. Zouhair Kefi from REFU Elektronik GmbH
Mr. Zouhair Kefi - Senior Vice President Segment Energy, PV, Hybrid, (REFU Elektronik GmbH)
---
PREMIUM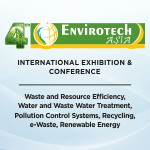 This message and any attachments are confidential and privileged and intented for the use of the addressee only. If you have received this communication in error, please notify the sender by replay e-mail and delete this message from your system. Please note that Internet e-mail guarantees neither the confidentiality nor the proper receipt of the message sent. The data deriving from our correspondence with you are included in a file of OMNIMEDIA, S.L. which exclusive purpose is to manage the communications of the company; under the understanding that, in maintaining said correspondence, you authorize the treatment of such data for the mentioned purpose. You are entitled to exercise your rights of access, rectification, cancellation and opposition by addressing such written application to address C/ ROSA DE LIMA, 1 BIS 104 EDIFICIO ALBA de LA MATAS (28290 - MADRID) enclosing your NIF or identifying document photocopies of.
Unsuscribe click here