Featured news
Energy news
BHEL wins Rs.1,000 Crore orders for Emission Control equipment from TSGENCO.
Bharat Heavy Electricals Limited (BHEL) has bagged two major orders for emission control equipment from Telangana State Power Generation Corporation Ltd (TSGENCO)....
---
Vestas expands global footprint with first ever order in Panama.
Vestas has received its first ever order in Panama through a wind energy solution for the 66 MW Toabré wind park, which will support Panama's ambition to get half of its electricity from ...
---
SECI calls for Pre-Bid meeting for Selection of solar power developers.
Pre-Bid meeting : Selection of solar power developers for setting up of 5gw (per annum) solar manufacturing plant linked with power purchase agreements (PPAS) for solar PV power plant...
---
Extension of bid submission deadline-iI for selecting solar power developers for Solar projects
Extension of bid submission deadline-ii : Selection of solar power developers for setting up of 150mw (50mw x 3) grid connected floating solar power projects to be installed at Rihand Dam, UP.
...
---
SCHMID stands for innovative and sustainable PV production solutions and energy storage systems
At Intersolar Europe, the SCHMID Group proves that its production systems and energy storages not only rank among the best in the photovoltaics and energy storage industry, but also convince with thei...
---
Wärtsilä introduces new hybrid solar PV and storage solution.
The technology group Wärtsilä introduces a new hybrid solar PV and storage solution. Wärtsilä Hybrid Solar integrates solar PV generation and storage to deliver a true "renew...
---
Batteries boom enables world to get half of electricity from wind and solar by 2050 - BNEF.
Wind and solar are set to surge to almost "50 by 50" – 50% of world generation by 2050 – on the back of precipitous reductions in cost, and the advent of cheaper and cheaper ba...
---
HPL Electric & Power Ltd. receives BIS certification for Smart Meters Bags two big tenders.
HPL Electric & Power Ltd. receives BIS certification for Smart Meters Bags two big tenders worth Rs. 76.23cr for meters.
...
---
AUO Announces New Multi-busbar Mono-crystalline Solar Module with Impressive Power Output.
AU Optronics Corp will participate in Intersolar Europe 2018 from June 20 to 22 in Munich, Germany to showcase its high efficiency solar modules for residential, commercial and utility applications, a...
---
Articles
Making the Electric Vehicles (EV) dream possible for India.
Given the current circumstances and progress speed, we might not be able to achieve 100% EV transition by 2030 as originally suggested. But, once we are able to put a rein on the herculean challenges ...


Dr. Rahul Walawalkar, Executive Director, India Energy Storage Alliance (IESA).
---
Reduce Power Outages by Unleashing the Digital Power Distribution Grid
It's clear that both utilities and energy consumers want to mitigate service interruptions and protect themselves from outages as well as improve their sustainability. Microgrids are one answer ...


Frederic Abbal, Executive Vice-President, Energy Business, Schneider Electric.
---
The Global Off-Grid Solar Market
In 2017, the global off-grid solar (OGS) sector is providing improved electricity access to estimated 73 million households, or over 360 million people, thus transforming lives that were previously re...


Report from the World Bank through its Lighting Global Program
---
Events
Municipalika - 15th edition of Smart & Sustainable City Solutions
Date: 2018-09-19
Venue: Bombay Exhibition Centre, Goregaon East, Mumbai, India, MUMBAI ( India);
---
Date: 2018-07-10
Venue: Moscone Center West Hall, San Francisco ( USA);
---
Interviews
Mr. Donald Leo, Managing Director, Asia South, Jinko Solar speaks with Energetica India.
Mr. Donald Leo - Managing Director, Asia South (Jinko Solar)
---
PREMIUM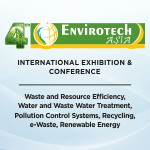 This message and any attachments are confidential and privileged and intented for the use of the addressee only. If you have received this communication in error, please notify the sender by replay e-mail and delete this message from your system. Please note that Internet e-mail guarantees neither the confidentiality nor the proper receipt of the message sent. The data deriving from our correspondence with you are included in a file of OMNIMEDIA, S.L. which exclusive purpose is to manage the communications of the company; under the understanding that, in maintaining said correspondence, you authorize the treatment of such data for the mentioned purpose. You are entitled to exercise your rights of access, rectification, cancellation and opposition by addressing such written application to address C/ ROSA DE LIMA, 1 BIS 104 EDIFICIO ALBA de LA MATAS (28290 - MADRID) enclosing your NIF or identifying document photocopies of.
Unsuscribe click here