Featured news
Energy news
JinkoSolar Breaks World Record for P-type Monocrystalline Cell Efficiency.
JinkoSolar Holding Co., Ltd., a global leader in the solar photovoltaic industry, today announced that its P-type monocrystalline cell broke the world record again with efficiency hitting 23.95% durin...
---
Mercom Reports India's Top 10 Solar States in Charts.
As India rushes to meet the installation goal set by the government of 100 GW by 2022, now is a good time to check the progress of solar among states. Southern states are well ahead in installations a...
---
Azure Power Surpasses 1 GW of Operating Solar Capacity.
Azure Power (NYSE: AZRE), one of India's leading independent solar power producers, announced that its portfolio has surpassed 1 GW of operating solar capacity, making it one of the largest sola...
---
26th European Biomass Conference and Exhibition took place in Copenhagen.
The 26th European Biomass Conference and Exhibition started on Monday 14th May in Copenhagen with an inspiring opening session featuring ambitious industrial initiatives, policy updates and a lively p...
---
Yes Securities acts as Exclusive Advisor to Kiran Energy for its acquisition by Hinduja Group.
Kiran Energy, one of the leading and pioneering solar energy IPP (Independent Power Producer) in India has been acquired 100% by Hinduja Group, a diversified conglomerate with business interests acros...
---
MoU between Govt. of Bihar and NTPC Limited for Performance Improvement of Power Sector.
A Memorandum of Understanding (MoU) was entered amongst Govt. of Bihar (GoB), Bihar State Power Holding Co. Ltd. (BSPHCL), Bihar State Power Generation Co. Ltd (BSPGCL), North Bihar Power Distribution...
---
NTPC signs MoU with Government of Bihar; aims to improve performance of Power Sector in Bihar.
With an aim to improve the performance of Power Sector in Bihar, a Memorandum of Understanding (MoU) was signed between the Government of Bihar (GoB) and NTPC Limited today at Patna in the presence of...
---
BHEL Signs MoU 2018-19 with Govt. of India.
Bharat Heavy Electricals Limited (BHEL) signed a Memorandum of Understanding (MoU) with Govt. of India outlining the performance targets for the year 2018-19 in New Delhi....
---
teamtechnik presents successful adhesive tech-nology for HJT cells.
The STRINGER TT1600 ECA uses new adhesive technology and low process temperatures to join high-efficiency bifacial HJT (heterojunction) cells. This process reduces thermal and me-chanical stress on th...
---
Articles
Aerial Mapping of Bengaluru's Rooftop Solar Potential
CSTEP has developed a tool that would accurately assess the potential of solar photovoltaics on rooftops in Bengaluru along with the associated business case for all consumer categories. The project i...


Energetica India
---
Virtual Power Plant
Dennis C. Cossey, CEO of Impact Strategies Inc has written this paper focusing on a hybrid, fuel-flexible, enhanced minigrid scale system which is defined here as a DER system capable of generating po...


Dennis C. Cossey, CEO of Impact Strategies Inc
---
MNRE Updates
The article collates the important updates and announcement from India's Ministry of New and Renewable Energy...


Energetica India
---
Events
Date: 2018-05-28
Venue: Shanghai, China, Shanghai ( China);
---
4th Smart Cities India 2018 Expo
Date: 2018-05-23
Venue: Pragati Maidan,New Delhi, New Delhi ( India);
---
PREMIUM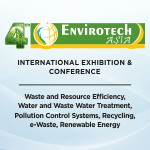 This message and any attachments are confidential and privileged and intented for the use of the addressee only. If you have received this communication in error, please notify the sender by replay e-mail and delete this message from your system. Please note that Internet e-mail guarantees neither the confidentiality nor the proper receipt of the message sent. The data deriving from our correspondence with you are included in a file of OMNIMEDIA, S.L. which exclusive purpose is to manage the communications of the company; under the understanding that, in maintaining said correspondence, you authorize the treatment of such data for the mentioned purpose. You are entitled to exercise your rights of access, rectification, cancellation and opposition by addressing such written application to address C/ ROSA DE LIMA, 1 BIS 104 EDIFICIO ALBA de LA MATAS (28290 - MADRID) enclosing your NIF or identifying document photocopies of.
Unsuscribe click here