Featured news
Energy news
The National Capital gears up to host the 4th edition of One Mega Event on smart cities
The future of humanity lies in sustainable cities, for the strategies to improve the sustainability of the environment can profoundly improve the quality of life of people living in these cities....
---
Last dates for Submission of bids for Installation & Commissioning of Solar pumps at NISE.
Supply of Installation & Commissioning for up gradation of Solar Water pump testing facility at NISE, Gurugram. (Last date for submission of bids is May 10, 2018 by 12:00 Hrs)...
---
MNRE and Ministry of Public Infrastructure Republic of Guyan sign MOU on renewable energy.
MoU between the Ministry of New and Renewable Energy of the Republic of India and the Ministry of Public Infrastructure of the Co-operation Republic of Guyana on Cooperation in the field of Renewable ...
---
Tata Power honored with SAP ACE Awards 2018 for Sourcing Excellence.
Tata Power, India's largest integrated power company, today announced that it has won the 11th edition of SAP ACE Award 2018. The award was handed to Mr. Rajit Desai, Chief Corporate Contracts a...
---
ABB commissions India's first industrial solar microgrid
Opens a best in class digital power training institute to train the workforce of the future for a greener and smarter grid....
---
MNRE and Government of Morocco sign MOU for Co-operation in the field of Renewable Energy.
MoU between the Ministry of New and Renewable Energy of the Government of the Republic of India and the Ministry of Energy, Mines and Sustainable Development of the Government of Kingdom of Morocco on...
---
LED Expo 2018 to help improve sustainable energy access for rural India
Cool yet affordable innovation in the LED Revolution all set to be unveiled at 18th edition of LED Expo 2018 in Mumbai from 10th – 12th May at Bombay Exhibition Centre....
---
The Maccaferri Industrial Group company inaugurates the first PV park for Eni Green Data Center
Enerray has finished the construction and the setting up of the first photovoltaic system on land that will be used by Eni Green Data Center on the behalf of Eni New Energy,...
---
Articles
Waiver of inter-state charges for Solar & Wind
For generation projects based on solar and wind resources, no interstate transmission charges and losses will be levied on transmission of the electricity through the inter-state transmission system f...


Energetica India
---
Power Sector - Power Ministry Updates
This article collates the updates and announcement from India's Ministry of Power...


Energetica India
---
Aerial Mapping of Bengaluru's Rooftop Solar Potential
CSTEP has developed a tool that would accurately assess the potential of solar photovoltaics on rooftops in Bengaluru along with the associated business case for all consumer categories. The project i...


Energetica India
---
Events
SNEC 12th (2018) International Photovoltaic Power Generation Conference & Exhibition
Date: 2018-05-28
Venue: Shanghai New International Expo Center, Shanghai ( China);
---
4th Smart Cities India 2018 Expo
Date: 2018-05-23
Venue: Pragati Maidan,New Delhi, New Delhi ( India);
---
Interviews
Energetic India speaks with Dr. Gundu Sabde, CMD, RelyOn Solar.
Dr. Gundu Sabde - Chairman and Managing Director (RelyOn Solar Pvt. Ltd)
---
PREMIUM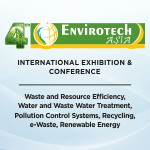 This message and any attachments are confidential and privileged and intented for the use of the addressee only. If you have received this communication in error, please notify the sender by replay e-mail and delete this message from your system. Please note that Internet e-mail guarantees neither the confidentiality nor the proper receipt of the message sent. The data deriving from our correspondence with you are included in a file of OMNIMEDIA, S.L. which exclusive purpose is to manage the communications of the company; under the understanding that, in maintaining said correspondence, you authorize the treatment of such data for the mentioned purpose. You are entitled to exercise your rights of access, rectification, cancellation and opposition by addressing such written application to address C/ ROSA DE LIMA, 1 BIS 104 EDIFICIO ALBA de LA MATAS (28290 - MADRID) enclosing your NIF or identifying document photocopies of.
Unsuscribe click here