Featured news
Energy news
(IEA PVPS) publishes a new Report on Grid Integration.
International Energy Agency PVPS Programme (IEA PVPS) is proud to announce the publication of a new report focusing on High Penetration of PV Systems in Electricity Grid (Task 14)....
---
Mahindra Electric and Meru join hands to deploy Electric Vehicles.
On the occasion of Earth Day, Mahindra Electric, part of the diversified USD 19 billion Mahindra Group and Meru, the pioneer of tech enabled cab services, today announced a collaboration for a pilot E...
---
Wind farm places the first SF6-free Siemens high-voltage switchgear (GIS) into operation
Siemens supplied four panels of the 8VM1 gas-insulated SF6-free high-voltage switchgear (GIS) – which has a capacity of 72.5 kilovolts (kV) – to Siemens Gamesa Renewable Energy. The system...
---
EESL's new acquisition Edina wins Queen's award for Enterprise.
The company recently acquired by Energy Efficiency Services Limited (EESL)and its UK subsidiary EnergyPro Assets Limited's (EPAL) - Edina UK Ltd - has been awarded the prestigious Queen's ...
---
SJVN signs MoU with Ministry of Power; will strive to achieve 9200 Million Units in FY 2018-19.
SJVN Limited, the operator of one of the largest Hydro Power Plants in the country i.e. 1500 MW Nathpa Jhakri Hydro Power Station, signed a Memorandum of Understanding (MoU) with Ministry of Power, Go...
---
MNRE makes implementing Grid Connected Rooftop Solar power project transparent.
Implementation of Grid Connected Rooftop Solar power projects through transparent bidding process.
...
---
Extension of bid submission date w.r.t. 200 mw Solar PV projects in Pavagada, Karnataka.
This has reference to the RfS Documents No. (SECI/NSM/P-2/B-4/RfS/KA/012018/SP) for selection of 200 MW Grid connected Solar PV Projects (4 projects) in Pavagada Solar Park, Karnataka.

...
---
NTPC as nodal agency highlights its strength on Renewable Energy and International Business.
The Power Pavilion, Ministry of Power, Government of India showcased India's Power Potential at the three day India Sourcing Fair -2018 held at St Petersburg, Russia from 20th -22th March, 2018....
---
Articles
Aerial Mapping of Bengaluru's Rooftop Solar Potential
CSTEP has developed a tool that would accurately assess the potential of solar photovoltaics on rooftops in Bengaluru along with the associated business case for all consumer categories. The project i...


Energetica India
---
Virtual Power Plant
Dennis C. Cossey, CEO of Impact Strategies Inc has written this paper focusing on a hybrid, fuel-flexible, enhanced minigrid scale system which is defined here as a DER system capable of generating po...


Dennis C. Cossey, CEO of Impact Strategies Inc
---
MNRE Updates
The article collates the important updates and announcement from India's Ministry of New and Renewable Energy...


Energetica India
---
Events
SNEC 12th (2018) International Photovoltaic Power Generation Conference & Exhibition
Date: 2018-05-28
Venue: Shanghai New International Expo Center, Shanghai ( China);
---
4th Smart Cities India 2018 Expo
Date: 2018-05-23
Venue: Pragati Maidan,New Delhi, New Delhi ( India);
---
Interviews
Energetic India speaks with Dr. Gundu Sabde, CMD, RelyOn Solar.
Dr. Gundu Sabde - Chairman and Managing Director (RelyOn Solar Pvt. Ltd)
---
Energetica India catches up with Mr Manish Gupta , President , North India Module Manufacturer
Mr. Manish Gupta - President (North India Module Manufacturer Association)
---
PREMIUM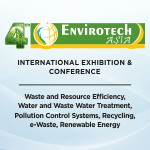 This message and any attachments are confidential and privileged and intented for the use of the addressee only. If you have received this communication in error, please notify the sender by replay e-mail and delete this message from your system. Please note that Internet e-mail guarantees neither the confidentiality nor the proper receipt of the message sent. The data deriving from our correspondence with you are included in a file of OMNIMEDIA, S.L. which exclusive purpose is to manage the communications of the company; under the understanding that, in maintaining said correspondence, you authorize the treatment of such data for the mentioned purpose. You are entitled to exercise your rights of access, rectification, cancellation and opposition by addressing such written application to address C/ ROSA DE LIMA, 1 BIS 104 EDIFICIO ALBA de LA MATAS (28290 - MADRID) enclosing your NIF or identifying document photocopies of.
Unsuscribe click here